History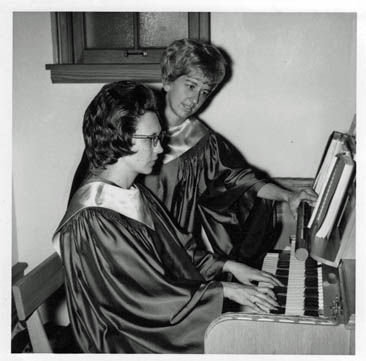 St. John Lutheran Church was established in 1883. The town of Williston actually came first; hand-hewn from a wilderness of maple, hickory and elm. Lumber was the leading industry, and farmers quickly followed the receding timber line, clearing the fields for tilling.
This was the pattern through much of Northwest Ohio: here and there the lumbermen set up their mills. Towns sprang up. Unpainted clapboard towns, vigorous at first, but with a fast-spent youth that died as the mills moved on to virgin timber stands.
Williston was such a town. The stave mill set the pace. But in addition Williston also had the railroad – and through a combination of the two, the town had a basis for a more enduring life than most.
As the community deepened it roots, the need for a church, initially fostered by a few, became more recognized. So it was that on June 24, 1883, a small group of local men met to seek a solution. The first recorded minutes of the congregation state: "On the Day of St. John the Baptist in the year 1883, this congregation was established."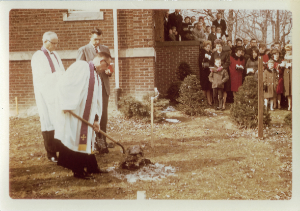 In 1884 the congregation passed a resolution to build a frame church at a cost of $1,475.
In 1885, two acres of land just north of Williston were purchased for use as a congregational cemetery. (Now the Allen Township Cemetery on Martin-Williston Rd.)
In 1916 the new brick church building was dedicated.
In 1952 the church building was enlarged to its current size that you see now.
---